Projects
Biognosis belongs to the leading providers of consulting and project design services in Thessaly Greece. Biognosis offers its expertise in all aspects of EC Programmes and actions, including the initial formulation of proposal ideas, the formation of consortia, identification of strategic partners, cost model calculations and budgeting, proposal preparation, submission, and tracking.
Thus is capable of furnishing integrated solutions to an increasingly demanding environment, in a combination of the wide range of disciplines, knowledge & professional experiences, of its members. This includes the organization and development of project's open learning resources and databases, as well as the use of contemporary Information and Communication Technologies (ICT).
Biognosis is currently participating in innovative research and technological development projects as well as to training projects offering Life Long Learning in VET training and contributes to all project tasks development, providing solutions for design and management of learning services as well as to the creation of project's innovative training courses.
Biognosis can offer to project teams innovative solutions in both large and small scales projects in collaboration with international partners, assisting them and helping them to achieve competitive advantage through improved performance of their activities. Due to its active liaisons with research and educational teams can design contemporary models to describe scientific and educational resources that can enable high discoverability and interoperability of the project content.
---
Bio-Save
01.11.2020 - 31.10.2023
(Ongoing)

University-business alliance in modern biotechnology approaches for climate change mitigation solutions
Knowledge Alliance project
The Bio-Save project mission
is to meet the knowledge and skills needs for biotechnological approaches in climate protection and to translate them into education standards through the design of a transnational - sector-wide education programme
BIO-Save Aim:
To boost innovations in higher biotechnology education and biotech business through innovative knowledge content in "Modern biotechnology approaches for climate change mitigation
BIO-Save initiative teams up experienced researchers and higher education professionals:
With advanced expertise in biotechnology, cell biology, molecular biology, environmental protection, climate studies, educational management,

Working in four universities, four SMEs and two NGOs, and Coming from four EU member countries - Bulgaria, Italy, Greece and Slovenia, and one associated country – Turkey,
And facing challenges in the form of demographic pressure and needs to address the high level of youth unemployment which is a source of social instability, and to respond to the high demand for professional workers with advance expertise.

BIO-Save strives:

To bridge the gap between teaching in the academic institutions and the need for educated professionals in the biotech business.
To promote the best practices in modern biotechnology research.
To boost innovation in the biotech education and business through establishing an innovative programme in "Modern biotechnology approaches for climate change mitigation".
To implement advanced knowledge and skills to stimulate the shift of the EU education towards smart and green competences.
To improve the quality of education for students, teachers and practitioners with up-to-date knowledge in climate protective biotechnology approaches through ICT-based flexible, transferable Learning Outcomes and Learning Pathways with the ultimate aim to build a competence-based learning system.
To contribute to the (re)training of the workforce to answer the Industry 4.0 requirements for digital transformation of the economy, the business, and ultimately – our life.

BIO-Save initiative stands on three pillars:

Linking higher education, research and business for excellence and regional development.
Stimulating the development of entrepreneurial and creative skills to promote innovation in higher education through interactive learning environment.
Improving skills for development of the biotech sector.

BIO-Save target groups

Undergraduates, Graduates, and Postgraduates (BSc, MSc, PhD students)
Post-doctoral Researchers and Research Associates
Academic professionals (Tutors, Mentors, Supervisors)
Biotech companies practitioners (SMEs' Managers, Project managers, - Environmental Health & Safety Professionals, In-company trainers)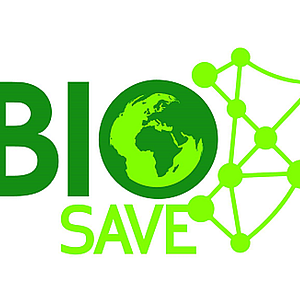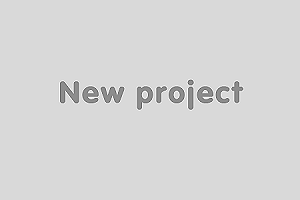 ---
B-LAND
01.10.2020 - 30.09.2022
(Completed)

Promote and Strengthen Business Development Skills in Rural Communities
The University of Forestry is the lead partner and Coordinator of the project "B-LAND: Promote and Strengthen Business Development Skills in Rural Communities", No. 2020-1-BG01-KA202-079089. The project is financed by the European Commission under the Erasmus+ Programme, Key Action 2 Cooperation for innovation and the exchange of good practices, Action Strategic Partnerships for vocational education and training.
The project is implemented by a partner network including seven organisations from four European countries: Bulgaria, Spain, Greece and Poland, and is aimed at enhancing the professional competences of teachers/trainers within the system of vocational education and training, and development of innovative e-learning materials in the field of Agriculture, Forestry and development of entrepreneurial skills of people in rural areas.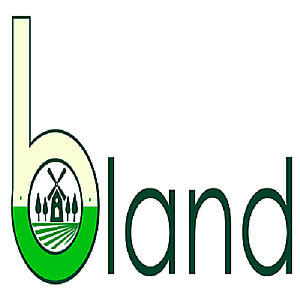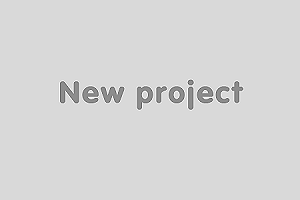 ---
ECO-Train
01.09.2019 - 30.04.2021
(Completed)

The ECO-Train project matches the policy for strengthening the recruitment, selection and professional development of educators providing new prospects for access to high quality training.
To successfully adapt educational and training systems to 21st century needs, the ECO-Train project develops new educational tools, online Training Pathways, and offers a new, least-cost form of training widely accessible to trainees. It promotes CVET using new, digital-based training methods (e-learning /blended learning) that encourage the transition from managing jobs to managing the skills allowed by digital tools.
The project's aim
Development of blended learning offering tools and data resources, based on the subject of innovative eco-friendly technologies for sustainable development, and the EQF/NQF strategic system.
The project's target groups
Adult educators, i.e. professionals who practice the profession of facilitating the learning of adults by applying the principles of androgogy, in particular:
Teaching practitioners: teachers/trainers
Qualified trainers of adult learners in alternance schemes
Skilled workers who oversee practical training in the workplace, workplace tutors, mentors, supervisors
Teachers and/or trainers conducting practical classes, for example, in laboratories or workshops
Other educators, among which: in-company trainers; SMEs' personnel performing training-related activities; external trainers who usually work as freelancers or for training providers.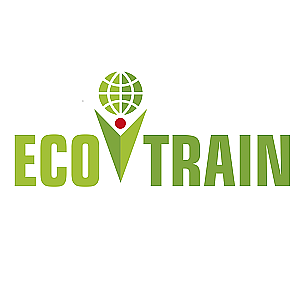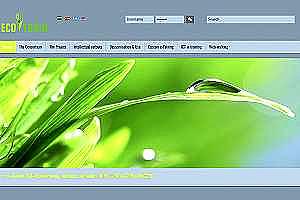 ---
AQUABIOPRO-FIT
01.04.2018 - 31.03.2022
(Completed)

AQUAculture and Agriculture BIOmass side stream PROteins and bioactives for Feed, FITness, and health-promoting nutritional supplements
AQUABIOPRO-FIT is an EU-funded project-Research and innovation action, aimed at utilising aquaculture and agriculture biomass by-products as a source of proteins and bioactives for feed, fitness and health-promoting nutritional supplements. By making use of sustainable processing technologies, nutrients and bioactives will be up-concentrated while maintaining product quality and minimising waste. AQUABIOPRO-FIT addresses the challenges associated with taste, bioactivity, safety and consumer acceptance, to ensure that products of high quality can be effectively brought to the market.
AQUABIOPRO-FIT focuses on 6 types of ingredients that can be isolated from the by-products for applications in food, feed, cosmetics, and pharmaceuticals: marine protein concentrates, ω-3 rich phospholipids and oils, bioactives proteins, collagen, minerals and tunicate meal fractions. The project will create nutritional 'elixirs' that target human health issues of today, namely anxiety/depression, body acidity and skin and hair improvement, athlete's performance improvement.
AQUABIOPRO-FIT, a €4million four-year project, started on 1 April 2018. The consortium is coordinated by Nofima in Norway and consists of 12 partners: University of Valencia (Spain), Aristotle University of Thessaloniki (Greece), University of Crete (Greece), Meat Technology Centre of Galicia (Spain), EFFoST (Netherlands), Vertech Group (France), Biognosis (Greece), Marin Biogas (Sweden), Pelagia (Norway), Biointech (Bulgaria) and Seagarden (Norway).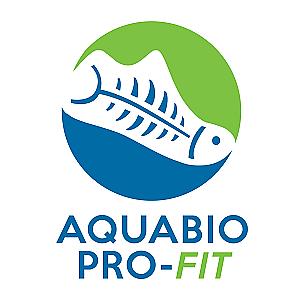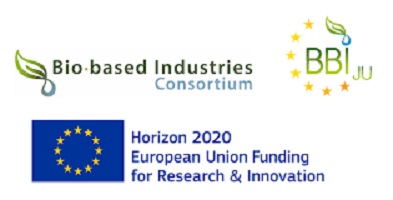 ---
BIOTECH-GO
01.09.2016 - 31.08.2018
(Completed)

Blended Learning in Bioinformatics - The SMEs Instrument for Biotech Innovations- "BIOTECH-GO"
BIOTECH-GO is an interdisciplinary approach to science, developing methods and software, for storing, retrieving, organizing and analyzing biological data. It combines computer science, statistics, mathematics, and engineering, to study and process biological data.
BIOTECH-GO introduces blended learning in bioinformatics and gives opportunities for SMEs and other industry organizations to derive business benefit from introducing and developing this technology. Based on the circular economy approach, it boosts innovations development as an implementation of Bioinformatics in Biotechnology.
BIOTECH-GO is focused on improving the skills and qualifications of VET professionals – the main training mediators of the bioinformatics' progress (VET teachers/trainers/tutors, and biotech SMEs personnel) and further supporting their employment opportunities and recruitment cycle.
The impact of BIOTECH-GO is the innovative program providing new practical guidance tools and training materials in Bioinformatics. It proposes opportunities to make education more relevant to the needs of the labor market. Thus answers to the current challenge facing bio-scientists and biotech SMEs - to be able to manage and exploit the available information and transform it into new knowledge with a socioeconomic impact.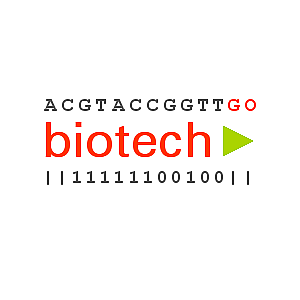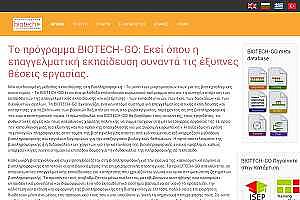 ---
TOTAL BUSINESS PLANTS
01.02.2016 - 31.10.2018
(Completed)

Innovative Integrated Training in Healing Plants Business
The cultivation of aromatic/therapeutic or medicinal plants, known for their healing and aromatic properties, is recognized as one of the most profitable alternative crops, but for the successful and sustainable development of this sector, specialized knowledge and skills are required.
The Total Business Plants Project provides a competence-based training program, built in different modules, for total management of therapeutic plant's cultivation and handling. This includes the implementation of organic farming techniques in therapeutic plants cultivation, certification procedures of the production process, quality characteristics of the final product, business orientation for expanding in new markets, and knowledge about the therapeutic use of aromatic plants.
A contemporary database for alternative ways of healing and improving human health status using therapeutic plants is offered, which can influence physicians, medical students, pharmacists, as well as alternative healers and general audience, restoring knowledge about herbs and therapies provided by ancient healers.
The Project stimulates therapeutic plants sales, and opens a new wide horizon for alternative tourism and innovative exploitation of the primary sector, as the knowledge of therapeutic value and possible application of medicinal plants can increase the public demand, create new jobs and provide a serious additional income for rural residents.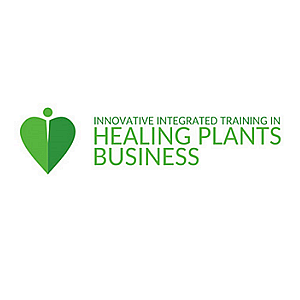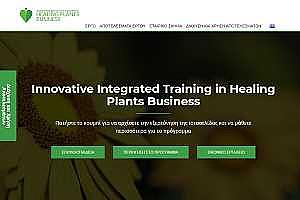 ---
BIO-FIT
01.09.2015 - 31.08.2017
(Completed)

Strategic partnership for competence-based training in Bio-fertilizers – Bio-FIT
Eco-innovation promotes the development of products and processes that contribute to sustainable development, using the commercial application of knowledge to elicit ecological improvements. This concept is on the ground of Bio-FIT project rationality and sharps the need for the introduction of the innovative principles of green-biotechnology to improve the agriculture sector. The use of bio-fertilizers is a viable alternative to agrochemicals and can improve the profitability of crops, particularly for agriculture on medium and small-sized farms with intensive production systems.
The Bio-FIT project provides an innovative educational program based on the biotechnology of bio-fertilizers applying the EQF / NQF strategic system for the VET process organization. More particularly offers a scheme for innovative training, reflecting the specific partners' country needs showing the eco-innovative character of biofertilizer technologies and their effect on the environment. Targeting the types and quality of biofertilizers for preventing and supporting bio-farming but also by studying the influence of bio-fertilizer technologies in decrease material inputs, reduce energy consumption and emissions, and minimize waste the Bio-FIT project contributes on greening the economy by raising competitiveness and employability.
The Bio-FIT project contributes effectively to the spread of sector-oriented VET into the project field. In long term, the Bio-FIT project gives better prospects for professional carrier and professional competence development. It promotes the description and relationship of the joint qualifications between different sectors and areas. The project also contributes to the widespread of EU VET policy initiatives and procedures in non-EU countries.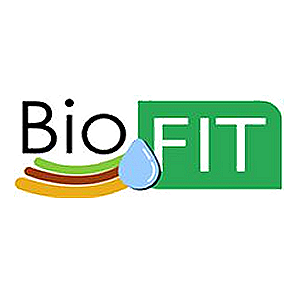 ---
CARE-WASTE
01.09.2011 - 31.08.2013
(Completed)

Competence-based e-learning in general & health care waste management for new skills development"
The Care-Waste project gives professionals the chance to improve their competences, knowledge, and skills in the field of general and health care Waste Management. The project responds to the "new skills for new jobs" strategy, which outlines new demands for learning. Care-waste facilitates personal development, employability, and participation in the European labor market.
The CARE-WASTE project is based on the transfer of the WASTE-Train e-program, improving critical competences needed in the field of waste management. The project assesses and upgrades the learning program design enhancing the introduction of competence-based management.
The CARE-WASTE project offers a learning program based on the "transfer of innovation" in convenient multimedia design. Using a wise selection of program components, and outlining important learning outcomes, their formulation, and their structure, the CARE-WASTE project offers the development of a model for transferability of learning outcomes in the field of general and health care waste management.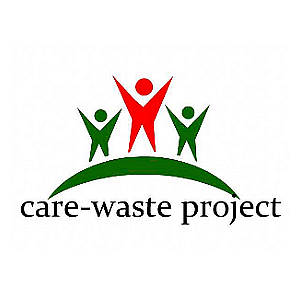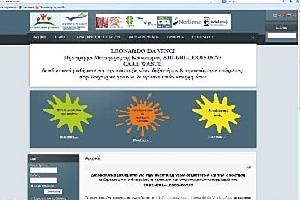 ---
ECO-MATRIX
01.01.2011 - 31.12.2013
(Completed)

"Vocational Qualification Transfer System in Ecology"- ECO-MATRIX
The CO-MATRIX project "addresses the existing problem for lack of transparency of EQF qualifications and appropriate measures for its assurance at National/International levels. Considering the increased complexity of modern education, training, and learning systems, the ECO-MATRIX project contributes to the promotion of the European Workspace concept through the transparency of certificates, diplomas and qualifications; transferability of competencies; accreditation and recognition.
This project's innovation is to present ecological knowledge and skills in an innovative and systematic model, the Vocational Qualification Transfer System (VQTS). First, these 'green skills' were filtered out from the occupational areas chemistry, biology, architecture, and technology. Then they were described in the VQTS model broken down by steps of work and in the form of learning outcomes.
This presentation mode enhances the transparency of ecological knowledge and skills in vocational education and training (VET). In addition, ECVET (European credit transfer system for VET) points were assigned for acquired knowledge and skills. This quantitative assessment of learning outcomes serves as a model example for how credits can be given for (partial) qualifications and for acquired knowledge and skills in other sectors.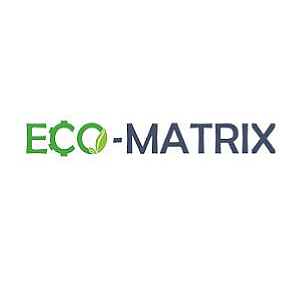 ---