News/Blog
B land Project 4th Transnational Meeting in Volos Grece
B Land Project
Promote and Strengthen Business Development Skills in Rural Communities
The fourth transnational meeting of the project, hosted by the Greek partner Biognosis, was held on July 4, 2022, and July 5, 2022, in Volos, Greece.
The final stages of IO2 development: training modules, case studies, and supplementary training materials were presented and discussed among the partners. The final versions of all 7 training modules and the respective case studies have been developed in English, translated into all partner languages (BG, GR, ES, and PL), and uploaded on the project website https://b-land.eu/intellectual-outputs/.
The main aim of the meeting was to present and discuss the current stage of development of IO3: Multilingual APP – INSTANT ACCESS MOBILE CLASSROOM (IAMCP) – an ICT tool. The mobile app has been fully developed in English and is available for Android devices on Google Play: https://play.google.com/store/apps/details?id=eu.dcnet.bland. The app has been sent for evaluation and approval by Apple in order to be included in the App Store. The final version of the mobile app will be ready at the beginning of September 2022.
The current stage of development of IO4: Best Practices Guide on Entrepreneurial Training & Personal Development in Rural Areas was also discussed and agreed upon by the project partners. The deadlines for completing the relevant sub-activities were also agreed upon at the meeting.
Information about the planned and implemented project Multiplier events, as well as the dissemination activities, carried out by the project partners, was also presented at the meeting.
Summarized information of the internal and external evaluation for the period October 2021 – March 2022 was presented and discussed at the meeting. Administrative and financial issues were also discussed at the meeting in order to ensure the timely implementation of all project activities.
Date: 06.07.2022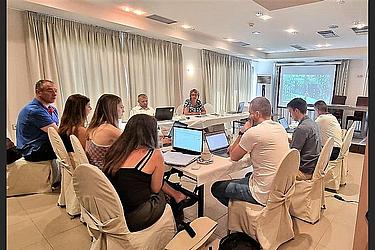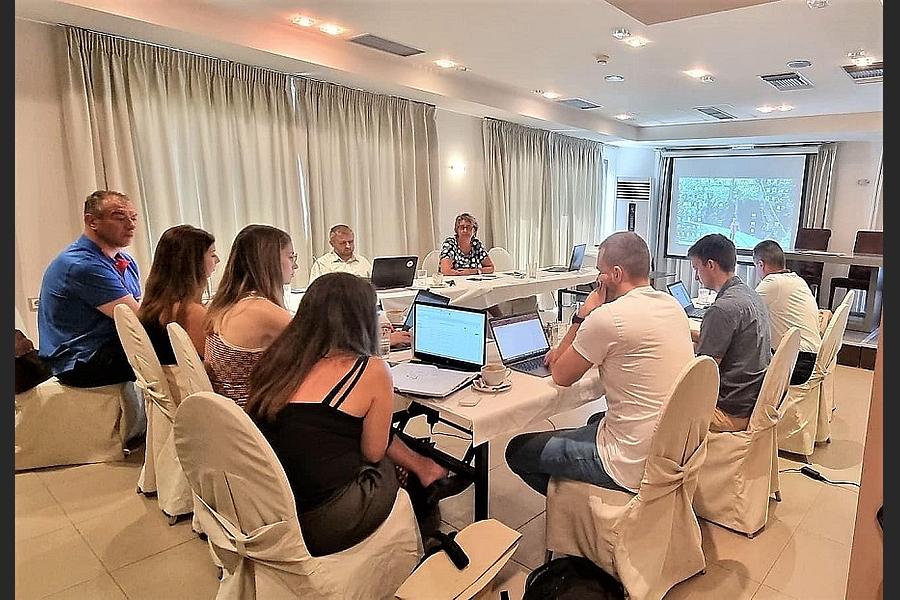 ×