News/Blog
New dissemination leaflet for Eco-Train project
Dissemination of Eco-Train Project
The ECO-Train consortium mission for efficient project dissemination is to establish an effective cooperation between professionals, organizations, stakeholders in order to promote knowledge and skills development within project field.
Various types of dissemination measures together with suitable channels and appropriate agenda for broadcasting are planned inside and outside project partnership.
Since the project focuses on development of training opportunities for adults' educators, the D&U measures are mainstreamed to adult professionals, educational community, local education authorities, teaching associations, teaching reviewers, on-line professional groups, regional/national events creators, etc.
The activities planned for sharing of project results beyond ECO-Train partnership are focused on raising public awareness: spreading of information about the ECO-Train project to widen public to offer prospects for further exploitation of the results or a possible transfer of the training modules.
Here the new project's leaflet is presented.
Date: 12.12.2020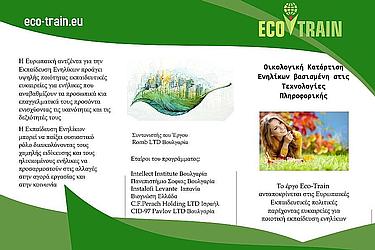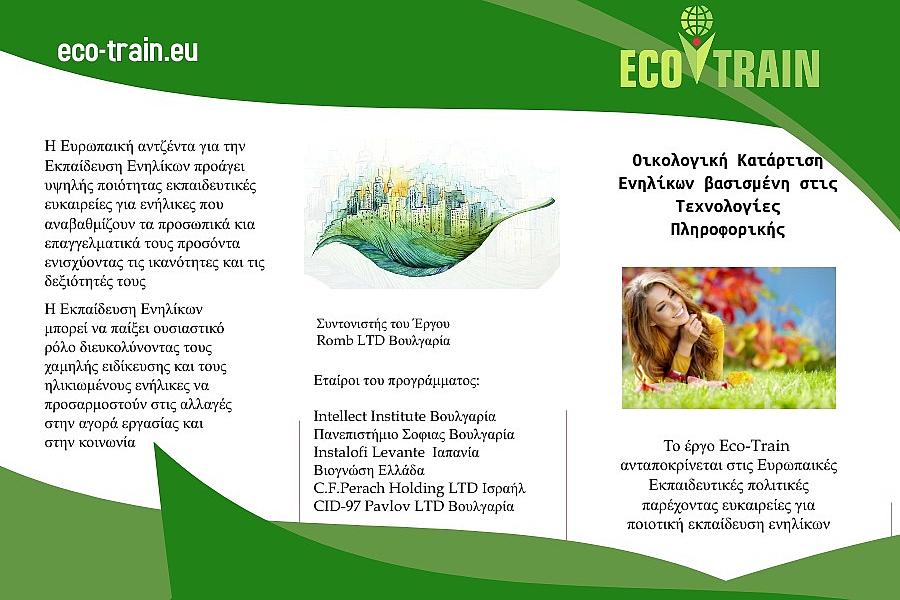 ×