News/Blog
Interview on TV about AQUABIOPROFIT project
Biognosis, the project's partner of AQUABIOPROFIT project, took advantage of Dr. Kousoulakis, project coordinator presence in Greece, to organize an interview about the AQUABIOPROFIT project, presented on
TRT the largest regional TV channel in Greece.
At the interview, Biognosis president Dr. Zoi Georgiou together with Dr. Kousoulaki presented the main innovations of the AQUABIOPROFIT project as well as the novel character of its expected results and products.
The interview lasted more than 30 minutes, and it was broadcasted on a high viewing time zone Saturday 24, Nov 2018, 19:00.
Date: 24.11.2018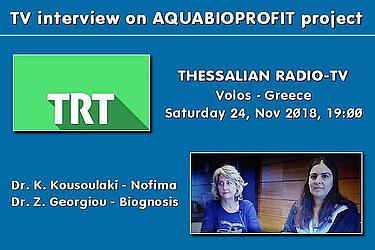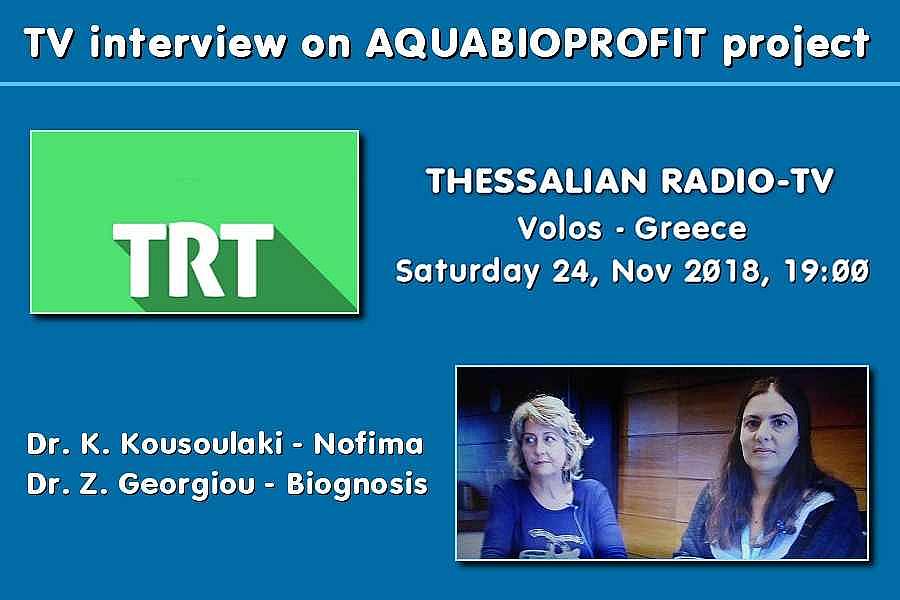 ×